DHA Multan "Paradise of Southern Punjab"  has delivered consistent 100% plus revenues over the preceding two years and is presently going strong. DHA Multan  progress was definitely  substantial in the previous year as 2021 " Year of livability" was a great success.
DHA Multan has become the hottest property in town due to  legitimate demand, infrastructure growth, and rapid development.
Doubtlessly, DHA Multan has fulfilled the livability dream of its valuable members in 2021 despite the barriers instigated by the global pandemic.
Here in this article, we shall  address the reason to invest in DHA Multan by highlighting the points that DHA Multan has achieved remarkable progress in 2021 through the completion of its major projects.
Major Accomplishments of DHA Multan in  2021
Ground Breaking of Major Projects:
To develop a contemporary urban lifestyle for the residents of South Punjab, DHA Multan has started its journey of 2021 with the groundbreaking of the high point commercial Market in Sector M as well as residential units in sector M,Q & V.
Apart from this, DHA Multan rates have been raised due the ground breaking of  more than 16 various projects in the year 2021.From the groundbreaking of Pakistan Square to the Ch Rehmat Ali Avenue, Rumanza Golf Community Mosque,Indoor Sports Complex & many other projects.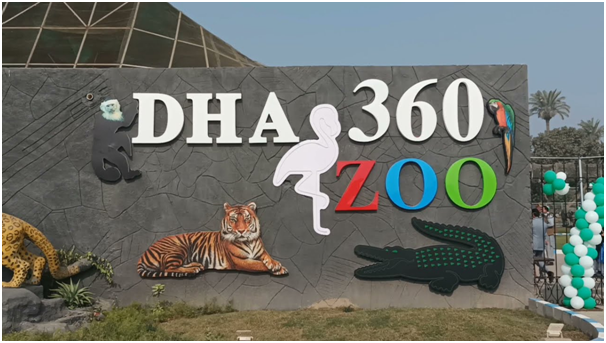 Furthermore, Ground breaking of affordable housing projects by major investors such as Bodla Builders & Myco has also been done in the 2021 which is an exceptional step for the residents who want to enjoy premium amenities without burdening their pockets.
Establishments of Mega Projects:
If we talk about major establishments of DHA Multan for making the year 2021 " Year of livability" the Opening of 360 Zoo,Food Court,Rumanza Golf Course completion and DHA Villas Possession
DHA Multan has set another bar of entertainment for the people of South Punjab by introducing Multan's First 360 Zoo and spacious food court where people can enjoy different cuisines under one roof.
Besides all these accomplishments, DHA Multan has taken various other initiatives in 2021 for making the year 2021 livable including educational,medical and technological amenities DHA Multan signed an agreement with the Fast University Campus and Institute of Southern Punjab for developing an educational hub for the DHA Multan Residents.
Educational Initiative:
DHA Multan signed an agreement with the Fast University and Institute of Southern Punjab for developing an educational hub for the residents.
Medical Initiative:
DHA Multan signed an agreement for  AM99 Medical Complex in Sector Q To provide utmost health care to its esteemed customers.
Technological Initiative:
If we discuss the technological solutions,As a step forward towards the technological initiatives DHA Multan has launched Rumanza website, Inaugurated DHA Villas security & Surveillance system, developed Esac Design Office and First BST Jazz for IT services.
Customer Centric Initiatives:
DHA Multan has taken multiple customer centric initiatives in 2021. From sector w1 & w2 plots adjustment to sector X & Y, to Surcharge Incentive Schemes,  Home Financing Facility, Residential and Commercial Ballot,Electric energization of sector M and Q
DHA Multan Event of the Year 2021
DHA Multan had organized a mega property Expo Event in Karachi for providing amazing investment opportunities to the people of Sindh.Indeed, Karachi Expo has also raised the rate of DHA Multan Inventory.
Conclusion
If you own property in DHA Multan, you may expect a 20% annual increase in value. This is significantly superior to the situation at DHA Peshawar. Furthermore,If you're seeking to invest, DHA Multan is a safer choice than DHA Gujranwala & DHA Bahawalpur because of its high progression rate and fast pace development.
It is also suggested that buying a home or a file in DHA Multan is the best investment opportunity.This is due to the prominent distinction of DHA Multan "Paradise of Southern Punjab" rates levitation  with other developing DHA'S